The SEP-363856 MDD study is a phase 2/3, randomized, double-blind, placebo-controlled study to evaluate an investigational drug in adults diagnosed with major depressive disorder (MDD) who are currently depressed and have used an antidepressant medication without sufficient improvement in their depression symptoms. The investigational drug is an oral medication that is taken daily along with an approved antidepressant treatment for 14 weeks.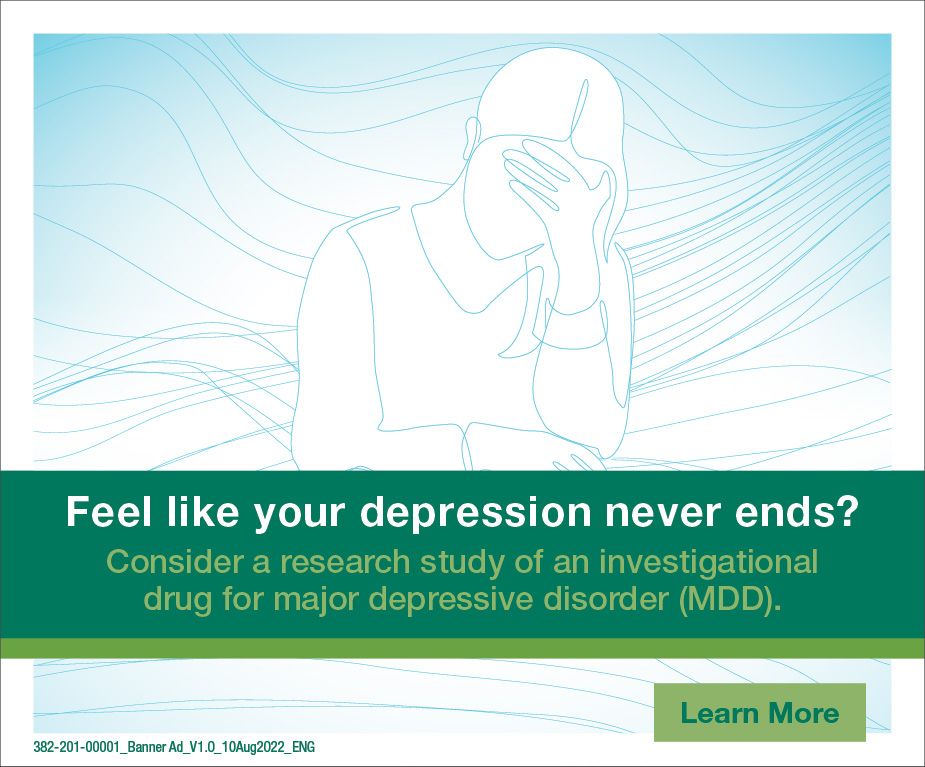 Who is eligible to participate in this study?
To pre-qualify for this study, you must:
      -Be 18 to 65 years of age
      -Have been diagnosed with MDD and currently are experiencing a depressive episode
      -Have used at least 1 but not more than 3 antidepressant medications in your current depressive episode
       without sufficient improvement in your depression symptoms
Additional criteria will apply. All study-related visits, tests, and drugs will be provided at no cost. You may also be reimbursed for study-related travel expenses.
For more information or participate in this study, please fill out the form below and our staff will contact you in 24-48 hours.