Long-term care homes are looking for new ways to improve the lives of their residents. Using dogs and dog robots, scientists have found an unlikely intervention that could reduce psychiatric symptoms in dementia.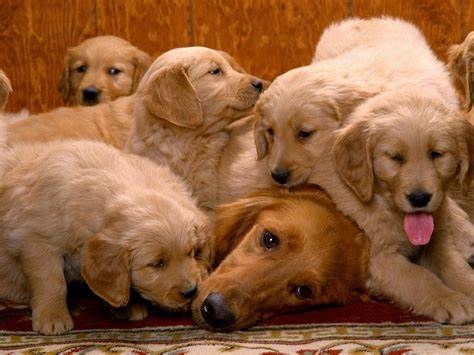 There's a good reason that cute dog videos regularly reach millions of views on YouTube or Facebook. Anyone with a dog will tell you about their ability to bring joy and alleviate stress. Now, even scientists are taking a closer look at how the companionship provided by these furry friends could help alleviate some of the psychiatric symptoms associated with Alzheimer's and dementia.
Long-term care facilities are beginning to implement animal-assisted therapy for their residents with dementia,  in order to treat agitation, aggression and depression, and even mitigate sundowning, which is when these emotional and behavioral issues worsen as daylight fades. Certified  handlers are training dogs to provide emotional support and stress relief to those affected. 
While spending time with a pup might not improve or slow the cognitive decline, research is showing that it can meaningfully improve the quality of life. This is done in a few ways: First, older adults participating in pet therapy are encouraged to increase their physical activity, either by petting or playing with the dog or going for a short walk, which has shown to improve mental health. This also reduces loneliness, a major risk factor of dementia and its psychiatric symptoms.
While there are many benefits to animal-assisted therapy, it does have its drawbacks. For starters, it may be difficult (or riskier) to access for people who aren't in a specialized assisted-living facility. Some may be fearful or even allergic to dogs. 
To tackle this problem, innovators have designed  a technology-first solution. Robotics companies have developed robotic pets that provide support for people with dementia — without the shedding.
The advantage of robots over real dogs is evident— they don't require a lot of space, care, or resources and in some cases could be more affordable than an actual dog. A study shows  that robotic dogs were able to  alleviate some apathy in those with dementia. Another study tracked residents in long-term care homes that employed robot cats and dogs. Results show that the intervention increased overall communication and wellbeing in those with dementia while also reducing the levels of agitation. 
Access to these social robots could be a new avenue for improving the quality of life for people with dementia — especially when therapy dogs are unavailable. Therapy dogs, whether real or robotic, can bring happy, familiar memories to a person affected by dementia.